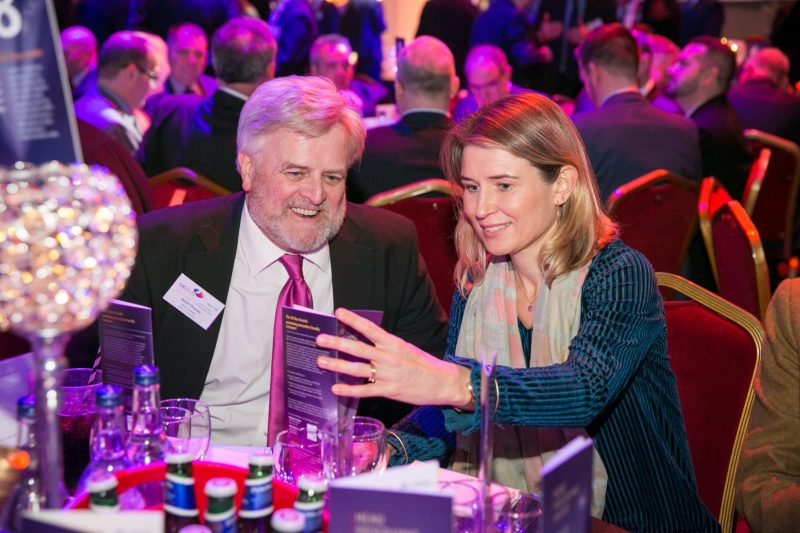 Six sensational reasons why this brilliant bus driver will blow your mind!
At the recent UK Bus Awards it was an absolute pleasure to be on the same table as the legendary Keith Thomas – one of the UK's top bus drivers. Keith's story is quite incredible, which is why we chose to feature him in this month's blog post.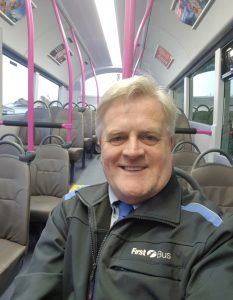 Here's why we consider Keith to be one in a million:
He's proof that there's life after serious illness.

58 year-old Keith has a colostomy bag for life but he still lives life to the max. He loves his job, never complaining about his 40-hour work week – driving hundreds of miles and carrying thousands of passengers. 

He's a social media sensation.

He has 3,156 followers on Twitter (

@keiththom2014

) and in five years he's tweeted (positively) 53,700 times. 

He's a film star with a following.

In November 2018, Understood made

this film about Keith's life

. Not only has it inspired thousands of First Bus drivers, but it's been viewed over 7,000 times on his Twitter feed!

He's a fund-raising phenomenon

. He's raised over £8,700 for 15 different charities in the last three years. Activities include: 5km, 7.5km and 10km walks; 5km run; a breathing workshop; a boxing gym experience; climbing South Wales' highest mountain Pen y Fan in just under one hour; raising £3,700 in one year with a "selfie challenge".

He's a prolific prize winner.

His trophy cabinet is bursting! His awards include: Driver of the Year 2019 Wales Transport Awards; Silver Award UK Bus Awards Driver of the Year; highly commended twice at the Llanelli Star Awards; nominated three times for the First Cymru Excellence Awards; 2017 Fundraiser of the Year for Marie Curie.  

He's a customer service champion.

Keith's a firm believer in delivering exceptional service to each and every customer. Keith believes in treating everyone with respect and without judgement. Keith says: "My mission is to give everyone who travels on my bus, a safe, pleasant journey that gets them to their destination, on time, with a smile along the way." And who ever said that bus drivers were grumpy? 
Thank you Keith for all the hard work you do! And thanks for inspiring Understood to get more social media savvy 🙂
We're keen to feature more incredible stories about inspirational employees on the front-line. So get in touch and tell us all about them!