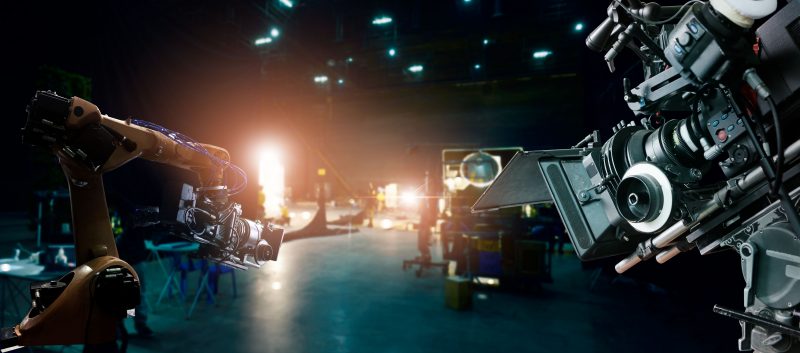 Bringing (our) experience to life on film: eight essentials for acted scenarios
When it comes to creating compelling training content, we believe in the power of film. And acted scenarios can be really effective in bringing to life typical workplace interactions (customer to employee; employee to employee; manager to employee).
If you get it right, you'll help to develop many skills of emotional intelligence, including empathy and self-awareness.
We've used this technique in many of our training programmes and the response has been overwhelmingly positive:
"The professional video scenarios and actors felt like real reception staff and made this highly relatable."
"Videos are amazing! Dissecting it from different perspectives was very useful."
(Delegates from Leading World-Class Service at White & Case)
But it takes a lot of work to create believable (and non-cringeworthy) scenarios. That's why we're hell-bent on learning to do it brilliantly. We can only Make it Amazing if we reflect on our performance and ask everyone involved:
What could we do better next time? 
We ask ourselves. We ask the client. We ask our film crew. We ask our actors. 
And just by asking, we learn…A LOT.
Here are eight essentials that we've learnt along the way:
Prepare a comprehensive casting notice

with a detailed character breakdown if possible. This will make it much easier to cast the right actors.   

Hire quality actors

. Avoid the cringe factor by working with accomplished actors to create high-quality, realistic scenarios. We have a network of top-notch thespians who are brilliant at bringing the customer and employee experience to life.

Work with a team who take it seriously.

What drives us crazy is the attitude: "It's only a training video". If you approach it with that mentality, the end result won't be taken seriously. Our Understood film crew and actors are passionate about what they do and consistently produce amazing content. Audiences' expectations today are high – so do what you can to meet them!

Err on the side of short and snappy.

I

f your script starts resembling War and Peace, do some brutal editing before you start filming. Remember, the average attention span nowadays resembles that of a goldfish! A two to three minute scenario is long enough to convey a message.
Script naturally. When writing a dialogue, be careful not to "overwrite". Say it out loud. Does it sound natural? Enlist the help of a scriptwriter, circulate it with the actors and get their feedback. On the day you'll probably have to do some tweaking, but ideally you want to keep script changes to a minimum, particularly if you're up against it timewise.
Defer to one director.

If everyone and their grandmother turns up on set and starts giving direction, it won't make for a consistent vision. Plus, it will frustrate your actors, and you won't get the best performance from them. Ensure that any other viewpoints are channelled through your director. 

Get your film crew there first.

The set up takes time and will dictate how and where you shoot. While they're doing this, give your actors some space to do an initial read through of their lines (without direction at this point – just let them find their feet). Do a walk through of the scenario once you're on set. 

Give people a break!

Don't forget to plan in (and stick to) regular break times. It's easy to get carried away and do "just one more take" but a

hangry

actor or director won't be at their best!
Everything we've listed above, we've learnt by asking for feedback. Sometimes it's scary to ask the question What could we do better next time? But if you never ask, you never learn.
Let us know if you've got any further tips for developing acted scenarios for training.