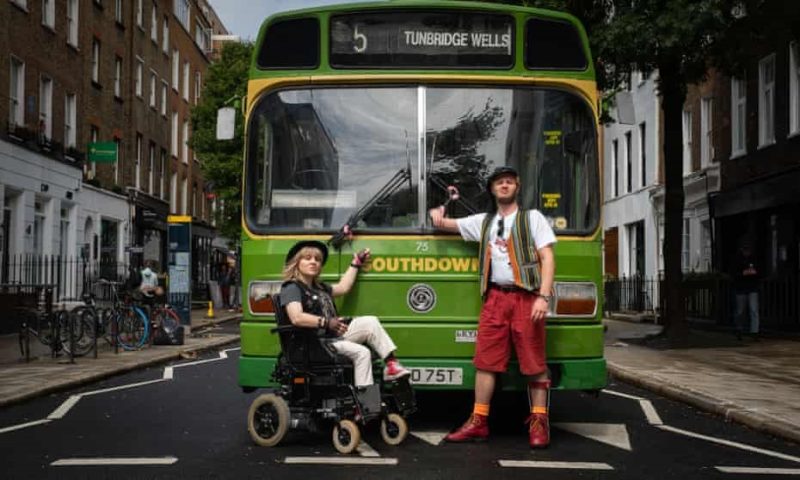 How the public transport industry has made EDI history
How often have you stopped to consider equality, diversity and inclusion (EDI) in public transport? Did you know that in the 1960s people of colour weren't allowed to drive buses? And as recently as the 1990s, buses and trains weren't accessible to people with disabilities?
In this article, we share two fascinating moments in the history of public transport, which led to change in British public policy. And we discuss the importance of building a stronger culture of inclusion in public transport – for employees and for customers.
The Bristol Bus Boycott 
One day in early 1963, Roy Hackett saw 18-year old Guy Bailey weeping outside the Bristol Omnibus Company (BOC). The reason? He couldn't get an interview for a job as a bus driver. Why? Because he was Black. In the 1960s, across Britain there was a "colour bar". This meant that ethnic minorities could legally be banned from employment, housing and public places. This discrimination was upheld by the bus company and endorsed by the local branch of the Transport and General Workers' Union.
Hackett – "born an activist" – challenged racism whenever he witnessed it. He marched straight into the BOC office and told the boss that if the man can't drive it, the bus won't be moving.
Hackett's bravery and determination led to a four-month long boycott of buses by Bristolians. The boycott drew national attention to racial discrimination in Britain, and added pressure to change the law.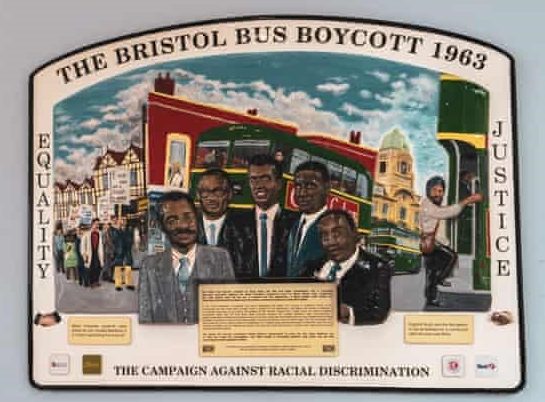 On the same day as Martin Luther King delivered his "I have a dream" speech on the steps of the Lincoln Memorial in Washington DC (28 August 1963), the "colour bar" was overturned and people of colour began to drive Bristol buses. This chain of events led to the establishment of Britain's first-ever race relations law.
In recent years, Bristolians have made history again by speaking up for racial inclusion. In 2016, when Marvin Rees became the first directly-elected mayor of African-Caribbean descent in a major British city. And in 2020, during the controversial toppling of the Colston statue.
Then Barbara Met Alan 
Barbara Lisicki and her partner Alan Holdsworth were two cabaret performers and disability rights activists who met at a gig, fell in love, and became the driving force behind an irrepressible campaign for disabled civil rights in Britain.
As recently as the 1990s, "public" transport was very much non-inclusive and inaccessible to a sizeable chunk of the general public. Across Britain, it wasn't illegal to discriminate against disabled people in numerous areas of everyday life. Many public places and services, including buses, trains and platforms weren't equally accessible.
At that time, ITV were responsible for Telethon – a programme broadcast to raise money for a disability charity. Barbara and Alan quickly noticed that such telethons reinforced negative stereotypes of disabled people. And they didn't want charity. They wanted rights. They knew that radical changes in the law were required – and they were willing to fight for it.
Barbara and Alan organised a campaign Block Telethon, which led to ITV dropping the show in 1992. The protests inspired disabled people to fight for justice. The campaigns targeted public transport, and many protesters chained themselves to buses and trains, and shared personal stories of injustice.
Five years later, their protests resulted in the establishment of the Disability Discrimination Act 1995 (later the Equality Act of 2010). Under the new act, public transport companies must ensure their services are accessible, particularly for disabled and elderly passengers.
The remarkable story is depicted in a critically acclaimed drama "Then Barbara Met Alan" (available on BBC iPlayer).
Progress Towards EDI in Public Transport
According to the International Association of Public Transport, "public transport is at a turning point in its history, where it must find a way to transition from a traditional service moving masses of people, to a service offering customised solutions." Department for Transport statistics reported that in England in 2020, 99% of buses were accessible, compared to only 20% reported in 2004.
One example of good practice is Brighton & Hove – in 2015 the company introduced dementia awareness training for all of their staff. Since then, they've been working with Alzheimer's Society, Guide Dogs, and Possability People to transform their services. The new buses include audio-visual announcements, dementia-friendly floors, priority seating, contrasting handrails, and more.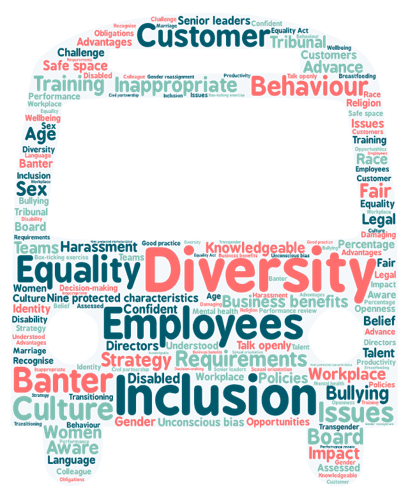 EDI: The customer

and

employee experience
There's still a way to go to make the transport industry fully inclusive. Not only in creating a more accessible customer experience, but also in improving the employee experience by attracting more diverse talent and building an inclusive working culture. For example, 25% of women have actively avoided careers perceived to be for 'men only', such as construction, politics and bus driving (Intelligent Transport, 2019).
The EDI conversation should consider both the employee and customer perspective. It doesn't make sense for companies to make their buses and trains more accessible and inclusive, but then fail to employ people with disabilities or promote women or people of colour to board-level positions.
The diversity of public transport customers should be reflected in the diversity of its employees – only then will the customer experience be one that truly meets the customer's needs.
Talk to us today about how we can support you to achieve your EDI goals.